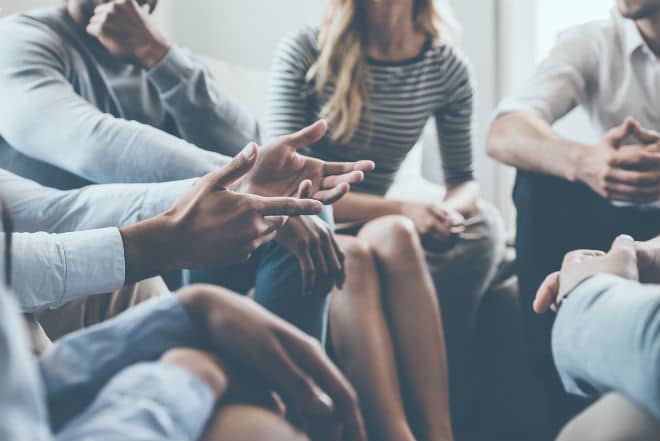 Discrimination in the workplace is illegal. Unfortunately, it happens every day in businesses across the state of Wisconsin. Whether you are a candidate for employment, a current employee, a former employee, or are a Wisconsin employer, it's important to understand the framework of laws that are designed to prevent discrimination and hold businesses accountable when discrimination happens.
Overview of Workplace Discrimination Laws
People working in Wisconsin are protected by both state-specific and federal employment laws. Some of those laws include the following:
Wisconsin Fair Employment Act (WFEA). This state-specific law says employers cannot discriminate based on age, race, creed, color, disability, membership in any military forces reserve unit, marital status, sex, national origin, ancestry, sexual orientation, arrest record, conviction record, and more. Employers are also prohibited under this law from requiring genetic testing or lie detector tests and cannot discipline employees based on the results of such tests.
Title VII of the Civil Rights Act of 1964. This federal law prevents discrimination based on a person's race, gender, sexual preference, national origin, or religion.
Equal Pay Act. Employees have the right to be free from discrimination on the basis of sex when it comes to employment compensation.
Pregnancy Discrimination Act. Employers may not discriminate against employees who are pregnant.
Age Discrimination in Employment Act. This law makes it illegal to discriminate based on an employee's age.
Americans with Disabilities Act (ADA). Employers may not discriminate against employees who have physical or mental disabilities. The WFEA actually provides stronger protection for employees than the federal ADA provides.
Uniformed Services Employment and Reemployment Rights Act of 1994. This law makes it illegal for employers to discriminate against veterans of the armed services.
City-Specific Laws. Some Wisconsin cities and towns also have municipal laws that protect employees from workplace discrimination.
With respect to each of these laws, employees are also protected from retaliation if they complain about discrimination under one of these laws.
Understanding Your Employment Rights
Discriminatory acts can occur in job postings, recruiting and hiring practices, employment evaluations, promotion (or demotion) decisions, compensation decisions about raises and bonuses, training, disciplinary action, or termination decisions.  A victim doesn't need to be a current employee for an employer to break one or more of these anti-discrimination laws.
Most discrimination comes in the form of a discrete act.  For example, an employee might be fired because of his or her race, or an employee might be denied a promotion because of his or her gender.  However, discrimination can also come in different forms.  The law prohibits harassment based on an employee's race, gender and membership in other categories, as well.  An employer can be liable for creating or tolerating a hostile working environment.
When discrimination occurs, employers should be held accountable. Each of the laws mentioned above provide penalties for employers found guilty of engaging in discriminatory behavior.  But quick action is required:  the time limits for bringing claims is less than a year.
Take Action with GCW Lawyers
If you believe you have been the victim of harassment or discrimination in the workplace, or if your business is concerned about its risks or needs to defend against claims of discrimination, the Employment Law attorneys at GCW may be able to help. There are timing considerations involved in filing discrimination claims under various laws, so it's in your best interest to talk to an attorney sooner rather than later.
We have decades of experience helping both employees and employers with employment law matters. To learn more, and to schedule a case evaluation, contact us in Madison, Milwaukee, or Eau Claire today.