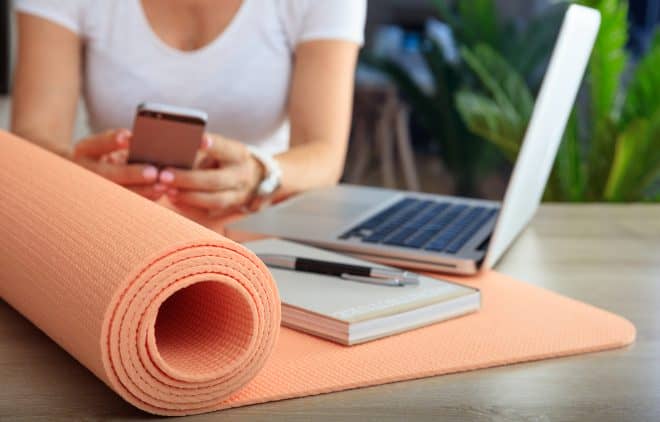 It can be a struggle to remain healthy and active while juggling work, family and other commitments. Some employers, recognizing this, have implemented employee wellness programs to help folks stay healthy and happy. See why these employee wellness programs really are important and why you should have one at your company.
According to the Centers for Disease Control and Prevention, chronic health conditions directly contribute to increasing insurance premiums and employee medical claims.[1] The CDC attests that work-related stress is the leading workplace health problem, a major occupational health risk that is more prevalent than inactivity and obesity. The economic cost of this issue is staggering, employers miss out on approximately $225.8 billion in productivity due to missed work.
Thus, it is not hard to understand why employee wellness programs can help employees stay healthy while protecting their employer's bottom line. Employee wellness programs take on all shapes and sizes. Some employers offer classes and information to teach employees better habits of staying healthy while staying productive. Other employers go a step further, offering actual fitness lessons and classes on-site. Regardless of the form they take, employee wellness programs are, generally-speaking, directed at improving the same thing: the well-being of the employee.
Wisconsin's Department of Health Services publishes a worksite wellness resource kit to aid employers and employees in finding the right program to help improve the workplace and employee health. [2] The guide provides practical tips and advice to help guide employee wellness in Wisconsin. Among other things, the publication gives tips on physical activity, nutrition, and financial wellness. Everything from biometric assessments to removing barriers to workplace breastfeeding is considered and discussed. The guide is a helpful tool for anyone to analyze when considering how to improve the health and wellness of the workplace.
Gingras, Thomsen & Wachs employees partake in several work-adjacent wellness programs. For example, the Madison office has a regular running club that enjoys bi-weekly runs around the neighborhood. It is a nice opportunity to get in a quick workout before heading home for the day. The running plan is pretty simple. Each week on Tuesday and Thursday, a group of folks set out from the office. The running route stays near the office to accommodate for different types of running experience levels. So, folks can either run a single mile, two miles, or just under four miles. Wisconsin weather permitting, this presents a great opportunity for folks to keep up with personal fitness goals while saving some time before making the commute home from the office.
Although the concept of 'employee wellness' is relatively intuitive, there is some dispute about the efficacy of these programs. A recent report published in the Journal of the American Medical Association (JAMA) offered a mixed bag of results for employee wellness programs. [3] On the one hand, the study found that wellness programs resulted in more regular exercise among employees, it did not correlate with any differences in self-reported health outcomes.
Let Gingras, Thomsen & Wachs Help
If you have questions about an employee wellness program or your company would like to implement one, contact one of our four offices across the state of Wisconsin to learn more.
[1] At a Glance 2016 Workplace Health Promotion, Centers for Disease Control and Prevention, available at  https://www.cdc.gov/chronicdisease/resources/publications/aag/pdf/2016/aag-workplace-health.pdf
[2] Wisconsin Worksite Wellness v 4.0, Wisconsin Department of Health Services, Division of Public Health Wisconsin Chronic Disease Program, revised 03/2018, available at https://www.dhs.wisconsin.gov/publications/p4/p40135.pdf
[3] Song et al. Effect of a Workplace Wellness Program on Employee Health and Economic Outcomes, JAMA, April 16, 2019, available at https://jamanetwork.com/journals/jama/fullarticle/2730614?guestAccessKey=f67976b4-63b8-4369-983f-196774f9404e&utm_source=For_The_Media&utm_medium=referral&utm_campaign=ftm_links&utm_content=tfl&utm_term=041619. See also Abelson, Reed Employee Wellness Programs Yield Little Benefit, Study Shows, The New York Times, April 16, 2019, available at https://www.nytimes.com/2019/04/16/health/employee-wellness-programs.html