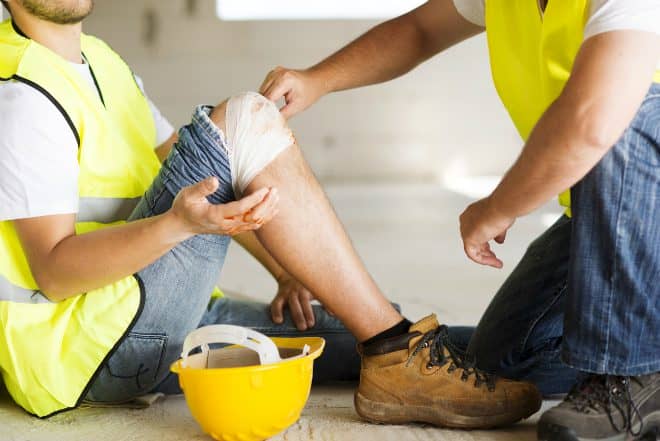 Depending on the severity, an on-the-job injury can range from a nuisance that requires you to make some simple modifications to your work station to a major life-altering event that results in missed work, huge hospital bills, and years of recovery and rehabilitation.
Being denied worker's compensation adds stress, confusion, and frustration at a time when you are least equipped to deal with it. Because of the complex nature of claims and retrieval, it's best to consult a worker's comp attorney if you are in doubt.
How Do I Know that I'm Covered?
Wisconsin law mandates that employers carry worker's compensation insurance under most conditions. In fact, the only workers who aren't covered are domestic help, some farm workers, volunteers, and members of religious sects. Federal and interstate employees are also exceptions under Wisconsin law, only because they are typically covered by the federal workers' compensation statutes.
Coverage begins as soon as you start work or on-the-job training. It is "no-fault" insurance, meaning that you can collect damages even if you contributed to the injury in some way. However, under the Wisconsin Workers' Compensation Act, you are not allowed to collect for certain things, like pain and suffering.
When Do I File a Claim?
You don't file the claim yourself. Within 30 days of your injury, you need to inform your employers. They are legally required to file the claim on your behalf. You should let your employer know when and where you injured, how it happened, what your symptoms are, and if there were any witnesses. You also need to let a doctor examine the injury.
Don't wait too late: After two years, you will lose your right to benefits.
What Questions Should I Ask My Workers' Comp Attorney?
Each worker's compensation case is different.
If you face permanent disability, you may want to ask if you are eligible to receive a cash payout or, in the case of prolonged loss of work, what is called a "loss of earning capacity" settlement.
In the case you experienced mental health issues as the result of a work-related incident, you might ask your attorney if there is a risk that your medical privacy has been violated as a result of your case going forward and what recourse you have.
If you are still able to work but given temporary accommodations, you may want to know if your employer can force you to do a job that you weren't hired for or whether it is wise to quit your job if the employer isn't following the accommodations.
Have You Suffered an On-the-Job Injury?
Wisconsin workers' compensation attorneys at the law offices of GCW have years of combined experience in successfully resolving workers' compensation disputes and getting meaningful settlements for their clients. Contact us for a free consultation today.