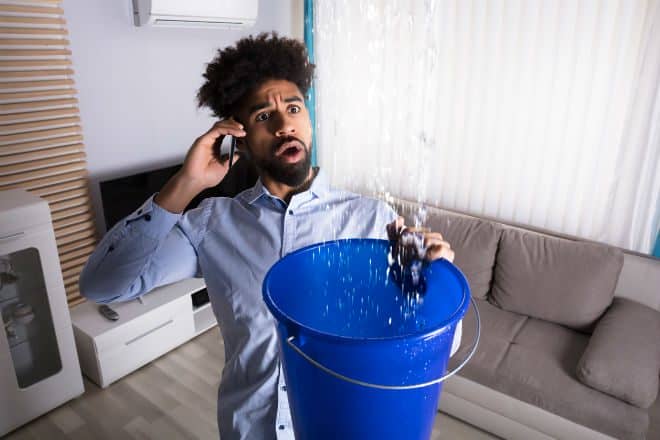 Your lease is up, and all of a sudden your landlord claims she never agreed to allow you to take up the carpeting in exchange for refinishing the floors underneath?
Your mother falls down the stairs in her apartment building when the railing gives way, and the insurance companies are ghosting you?
You're being threatened with eviction — even though you made a series of payments to your landlord?
If you've been a tenant in Wisconsin, you may wonder how you can fight back.
Here's What You Need to Know About Suing Your Landlord in Wisconsin
You can take your landlord to small claims court for failing to return a security deposit and recover up to $10,000.
Before even being able to collect a security deposit, Wisconsin law gives tenants a week to document any damage to the unit. They also have the right to request a list of items the landlord asked the prior tenant to pay for out of that tenant's security deposit.
The landlord must notify the tenant about any habitability issues in the residence.  The landlord must also be clear about responsibility for utility payments.  Your landlord has 21 days to return your security deposit.
Landlords may collect a portion of the security deposit for only four reasons:
Damage that exceeds normal wear and tear.
Unpaid rent.
Unpaid utilities.
Money owed for violation of a nonstandard rental agreement, or a signed document stipulating other reasons a landlord might deduct.
If the landlord chooses to deduct from a tenant's security deposit, she must send an itemized list in writing detailing the deductions she made and how much they were.
You have the right to withhold rent if your landlord doesn't attend to a major repair.
Rent abatement is a partial rent credit, predicated on the fact that conditions in your apartment are so bad or unsafe that you have to move out until your landlord addresses the damage.
Laws vary in different municipalities of Wisconsin, so this is strategy tenants should attempt only when they have no other choice. You could be evicted for nonpayment of rent, and it's possible that the court would rule in the landlord's favor.
You are entitled to protection if a landlord tries to retaliate against you for reporting damage to state authorities.
You are protected against housing discrimination based on your race, gender, sexual orientation, marital status, disability and membership in other protected classes, by both Wisconsin state and federal laws.
Tired of the Landlord Winning?
The lawyers at Gingras, Cates & Wachs can help. They take on personal injury, medical malpractice, insurance fraud, and class action cases because they believe in justice for everyone. With offices in Eau Claire, Madison and Milwaukee, they have achieved some of Wisconsin's most successful results for their clients both in terms of jury verdicts and out-of-court settlements. Schedule your free consultation today to find out if GCW Lawyers can help.