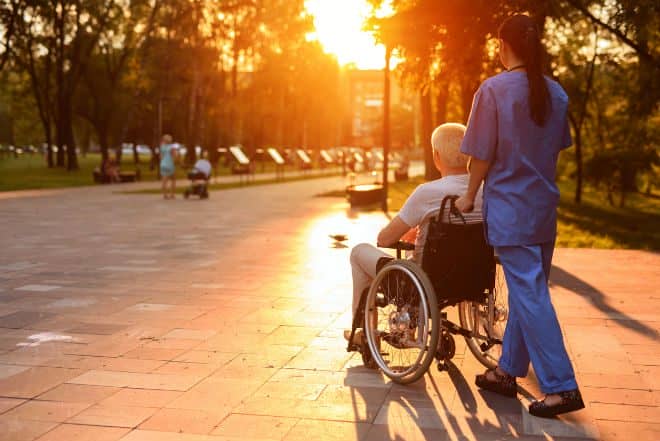 When you place a loved one in a nursing home, you are putting a lot of trust into the facility and its staff. You want that facility's employees to treat your loved one with the respect and dignity that your loved one deserves. You also want to be absolutely sure that your loved one is getting the best care possible.
Unfortunately, many nursing homes neglect their residents. In fact, more than 90% of nursing home residents state either they have been mistreated or they have witnessed others be neglected.
What are your legal rights and remedies if your loved one is being neglected? They are more extensive than you might think—and it may be a good idea to take action with the help of a nursing home attorney.
What is Elder Neglect?
Wisconsin law defines "neglect" in the context of elder abuse as the failure of a caretaker to secure or maintain adequate care, services, or supervision for an individual. This includes services related to:
Food
Clothing
Shelter
Safe facilities
Physical or mental care
Proper distribution of medication
Basic hygiene
Your loved one has a right to be taken care of in a way that provides for his or her physical, emotional, and medical needs. When a caregiver fails to meet the minimum standards of proper care – or worse, physically abuses a resident – that caregiver or the facility for which he or she works is legally responsible for the injuries caused by that misconduct. Many nursing home residents lack the ability to advocate for themselves. That makes it essential for their loved ones to be their voice.
Your Options if You Suspect Nursing Home Neglect
The first thing that you should do if you suspect nursing home neglect is talk to the nursing home management. You should make a formal report with the nursing home so they can address the problem, and be on the lookout for retaliation after making your concerns known.
You can also make a complaint with state authorities. You can file a report with the Wisconsin Department of Health Services Division of Quality Assurance (DQA). You can call that office at 1-800-642-6552, or you can submit a report online.
You should also keep in mind that it is never too early to speak to a lawyer about elder abuse. In fact, it is a good idea to speak to an expert sooner rather than later if you suspect neglect or other abuse. Unfortunately, if you wait too long to report the problem, that could mean that your loved one suffers unnecessary pain or discomfort.
Private Lawsuits and Nursing Home Neglect
If a care facility was negligent, or if its employees were abusive, you might be able to sue the facility on behalf of your loved one. You can recover compensation for things like medical expenses, pain and suffering, and mental anguish. For some elderly individuals, nursing home neglect causes serious medical problems that will need to be addressed. Those can be very expensive.
GCW Lawyers Can Help
Get help asserting your loved one's rights by speaking to a member of our team. When it feels like you don't have any options or when you are unsure of what to do, the caring lawyers at GCW are here for you. Contact our team to learn more.