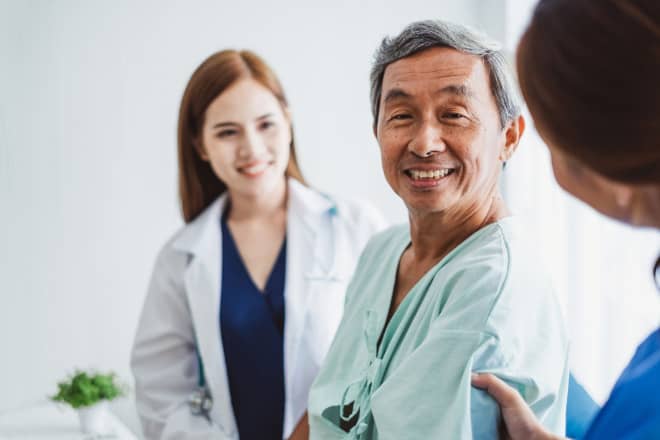 Since the passage of the Patient Protection and Affordable Care Act of 2010, commonly known as Obamacare, there have been a number of changes in health care law throughout the United States. Healthcare is a large part of the nation's economy and often comprises a large percentage of state budgets. With changing demographics and the baby boom population approaching retirement age, it is important for you to know how Wisconsin healthcare law affects you.  
The dominant source of healthcare coverage in Wisconsin is through employers. Wisconsin employers provide health insurance coverage for 55% of the population, while Medicare and Medicaid cover 17% and 13% respectively. Wisconsin's uninsured rate is 9%, which runs 4 percentage points below the national average.  
During the 2018 gubernatorial election, healthcare in Wisconsin was a major issue for both candidates. Many were concerned about whether Wisconsin would allow insurance companies to deny coverage for individuals because of a preexisting condition. Citizens were concerned that if they had a previous health event or a chronic disease, then they may be denied coverage if they lost their jobs. This is concerning because of the rising costs of healthcare and the potential financial ruin which can befall a family without necessary coverage.  
After the election, the Wisconsin State Assembly passed Assembly Bill 1 that set specific open enrollment periods for all Wisconsinites to enroll to get the coverage they need. Assembly Bill 1 also included an exclusion for preexisting conditions:
A group health benefit plan or a self-insured health plan may not impose a preexisting condition exclusion for any time on a participant or beneficiary under the policy or plan. No claim or loss incurred or disability under an individual health benefit plan may be reduced or denied on the ground that a disease or physical condition existed prior to the effective date of coverage. An individual health benefit plan may not define a preexisting condition more restrictively that a condition, whether physical or mental, regardless of the cause of the condition, for which medical advice, diagnosis, car or treatment was recommended or received.
This language would prevent insurance companies from denying coverage to treat a pre-existing condition and would not allow an insurance company to charge a higher rate based on the current health of the individual. The law goes further and does not allow companies to set lifetime or annual limits on how much they will pay for a patient's healthcare. Both of these elements work in concert to ensure patients are not denied coverage because of an illness. They keep the costs down for those that may suffer from a disease. Most importantly, they make sure individuals will not be denied coverage due to a cap on payment for their treatments.  
Connect with GCW Lawyers 
Wisconsin healthcare and insurance law can be a confusing issue to deal with in a time when you need comfort and certainty. If you feel your provider has not covered you or a family member in the way they should have, please call any of our Gingras, Cates & Wachs locations to speak with an attorney that will assess your case and assist you.