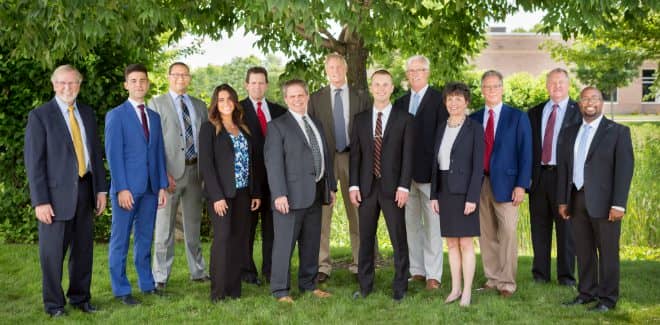 GCW Lawyers is proud to announce the addition of Attorneys William Sulton, Chad Kemp and Riley Leonard!
For more than 35 years GCW Lawyers has been righting the wrong in communities all over Wisconsin. William, Chad and Riley join a strong, passionate group of partners and attorneys in 3 offices across the state of Wisconsin.
An honor graduate of Michigan State University and Wisconsin Law School, William has been advocating for the rights of others since he received his law degree in 2008. Sulton has been honored as a Wisconsin Rising Star since 2015 and made the National Black Lawyers 40 under 40 list, an invitation only organization that highlights attorneys who promote diversity or excel in their profession.
He specializes in Civil Litigation, Civil Rights and Employment Litigation and joins the Milwaukee office. "My parents raised me simply. If you are in a position to help, do so. If you are not in that position, figure out how to be," said Sulton.
Chad Kemp
Chad Kemp, a two-time graduate of the University of Wisconsin, previously established his own practice before joining GCW in the Madison office. He developed a passion for public service and justice at an early age and has carried that through his career as an attorney and by serving on Verona's City Council. "I have always been interested in helping those who have been wronged and feel they may have no recourse," said Kemp.
From Fairbanks, Alaska, Riley spent time in the Alaska State Legislature, specializing in criminal justice and education reform, before moving to Wisconsin and calling Madison home. Before joining GCW's Madison office, he worked with the Wisconsin Innocence Project and the Wisconsin State Legislature, to bring equality to everyday Wisconsinites. "I have dedicated my career to battle injustice and am passionately fighting for those who do not have the resources to do so," said Leonard.
"William, Chad and Riley's passion and dedication to fighting for what's right makes them incredible attorneys," said Beverly Wickstrom, Partner at GCW Lawyers. "We're honored they are joining our team to serve justice for Wisconsin."