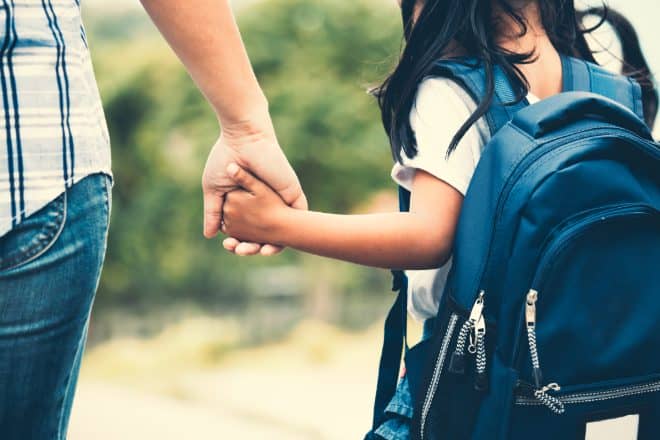 It's that time of year again—kids of all ages are returning to school. Some young Wisconsinites are going to school for the first time, while others are switching schools or school districts, meeting new friends, and learning valuable life skills. Here at Gingras, Thomsen & Wachs, we've gotten into the Back-to-School spirit by collecting school supplies to donate to students in the Madison, Milwaukee, Waukesha, and Eau Claire communities. We're also collecting pop tabs for the Ronald McDonald House. However, as we send our kids off to school, it's important to remember some key safety tips, check out our top tips below.
Commuting to School
Whether you walk, bike, drive, or bus to school, it's important to talk to your loved ones about the rules of the road. When walking, always walk on the sidewalk if possible, look both ways twice before crossing the street, make eye contact with drivers before crossing streets, and always stay alert to your surroundings. Biking can also be a great way to get morning exercise and commute to school. If your kids choose to bike, make sure they ride on the right side of the road, with traffic, in a single file line and walk bikes across intersections. A properly fitting helmet is a must for all bikers and bright clothing will increase their visibility for early morning commutes.
If you send your kids off to school on the bus, there is a simple acronym highlighting important safety considerations:
Stay five steps away from the curb.
Always wait until the bus comes to a complete stop and the bus driver tells you to board.
Face forward after finding a seat on the bus.
Exit the bus when it stops and look left-right-left-right for cars before crossing the street.
Finally, some teenagers choose to drive to school. Car crashes are one of the top causes of death for teens. To prevent accidents, set a good example and show your teen what safe driving looks like. Also, make sure to practice with them before sending them off onto the road alone.
Update Contact Information
Ensuring your child's school has up-to-date contact information is vitally important, especially if your child is starting at a new school or with a new teacher. Many Gingras, Thomsen & Wachs clients have divided families which adds another contact to keep updated. Make sure your school has information to contact both mom and dad, as well as an emergency contact. However, updating contact information isn't just a one-way street. Make sure you program the phone number of your child's school into your phone for quick dialing.
Update Allergy and Medical Information
While your youngster's medical history should follow them as they progress through school, it's important to double-check that significant medical information is saved in the nurse's file. Make sure to update your school on any allergies, medications, or other medical conditions which could affect your child while at school.
Contact GTW Lawyers for more information
At Gingras, Thomsen & Wachs we care about your children and their safety. If you have additional questions about Back-to-School safety tips, call one of our four offices to get in touch with an attorney.