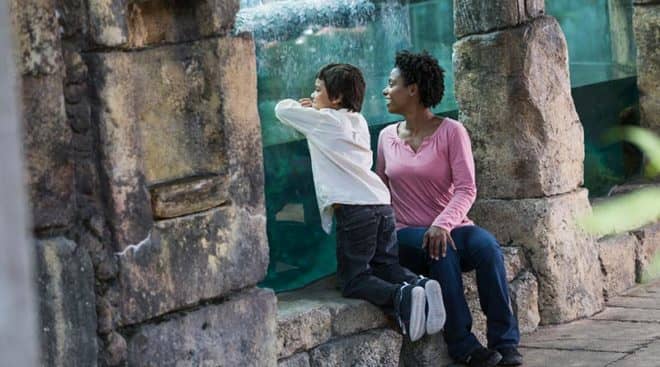 The divorce process can be hard on everyone, especially children. Each child processes divorce differently but feelings of anger, frustration, sadness, and anxiety are all common. As a parent, you want to help your children process and work through their feelings in a natural way. Below are some tips for getting your children through these difficult times.
How Divorce Affects Children
Today, there's tons of research on the effects of divorce on children. Studies examining children of divorce have found that most suffer a sense of loss and that those feelings can manifest in many different ways, depending on the children's ages and unique personalities, as well as on how the parents handle the divorce.
In younger children, regressing in areas such as sleeping and toilet training, or throwing more tantrums may be common. School-age and teenage children may show symptoms of depression, rebel against discipline, or change their eating and sleeping habits. As a parent, you can take an active role in easing your children's pain and reducing negative feelings and behaviors.
How to Help Your Children Deal with Divorce
The single most important way that parents can help their kids during a divorce is to have a cooperative relationship and keep conflicts to a minimum. Especially if your kids are still young, it is important to reassure them repeatedly that you both love them, that the divorce was not their fault, and that they will always have two parents. It's also crucial to provide your kids with the practical information they'll want to know, like who will be driving them to school or where they will sleep. Here are ways you can help:
Process the divorce, don't vent. You don't have to hide the fact that you are stressed or that the divorce brings up difficult feelings for you, but it's important to never bad mouth the other parent in front of your children. This can have a negative impact on the children and if this continues, a judge may take issue with this behavior.
Keep children out of the middle. If the children are teens or even adults when you divorce, be especially careful not to drag them into the fray by confiding too many details or asking for advice. Always communicate directly with your ex-spouse, attorney, or mediator.
Establish new traditions. Remember that it isn't only young children who may feel a sense of loss, especially around holidays and special times. Many adult children can become angry and confused about losing family rituals as well. Be flexible in establishing new traditions, especially around holidays and celebrations of special events, such as birthdays.
Be vigilant. Divorce is stressful for kids of any age. Even if your child has generally had a positive spin on things, keep an eye out for rough patches. Arrange for counseling or encourage your children to seek help if you notice them acting out of the ordinary.
Establish a Parenting Plan
If you have young children, your post-separation parenting will involve coordination and cooperation on all things great and small concerning your children.
Responsibility for medical and dental care.
The times your children spend with each of you.
Holiday arrangements.
How to handle schooling, discipline, and extracurricular activities.
Other specific issues that are likely to come up, especially related to child-rearing.
If you and your ex-spouse are stuck about how to proceed with a parenting plan, consider using mediation to help work out the details.
Need More Help? Call GCW Lawyers.
Divorce is hard on the whole family, especially young children, and the compassionate family law attorneys at GCW understand that. If you are a parent that's considering divorce, please contact us. We're here to help you through this emotional process and help minimize the impact of separation on your children.